Asaf Zur (Blondi)

2009: BWT 2008/9 - Blondi's world tour 2008/9 - travel photo album campaign
2007: "Send Asaf a stone" - World campaign for Asaf's twenty first birthday
17 years old Angel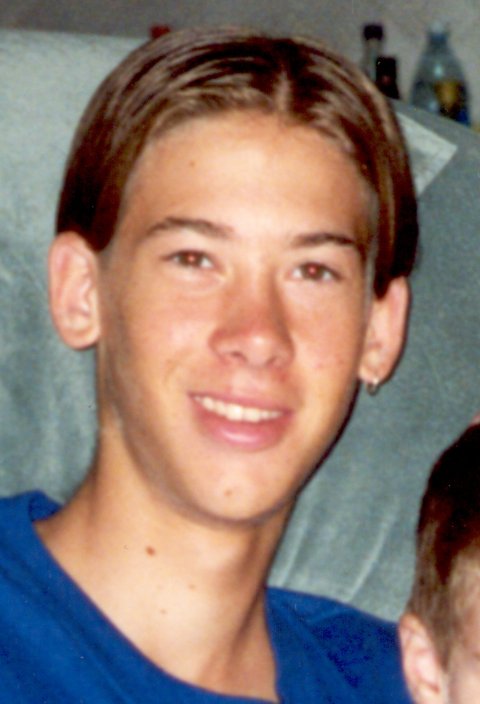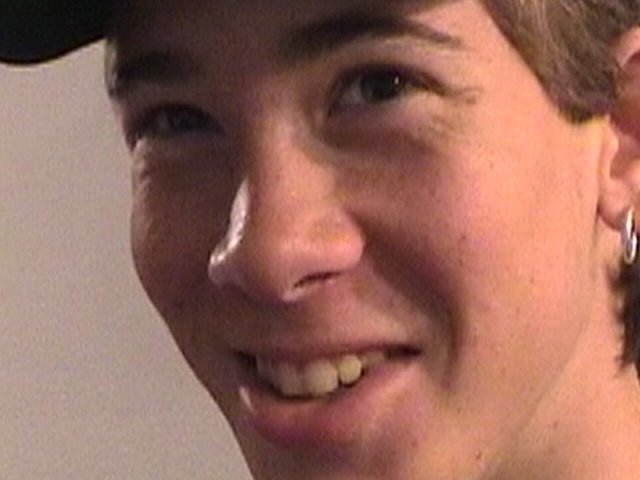 Born: 27-April-1986 Died: 5-March-2003
נפטר א אדר ב' תשס"ג
Murdered by a Palestinian suicide bomber in Bus 37 in Haifa
Psalms Chapter 83

A Song, a Psalm of Asaf.


O God, keep not Thou silence; hold not Thy peace, and be not still, O God.


For, lo, Thine enemies are in an uproar; and they that hate Thee have lifted up the head.
This above quote from Psalms chapter 83 (תהילים פ"ג) is carved on the back side of the tombstone.


Asaf loved the sea and wave surfing.
The tombstone was designed as a surf board coming out from the sea waves, a design made by his parents to reflect this love.
This way he will be eternally surfing ... !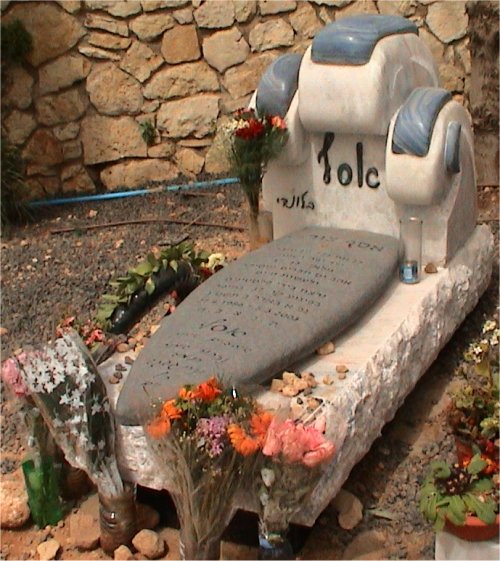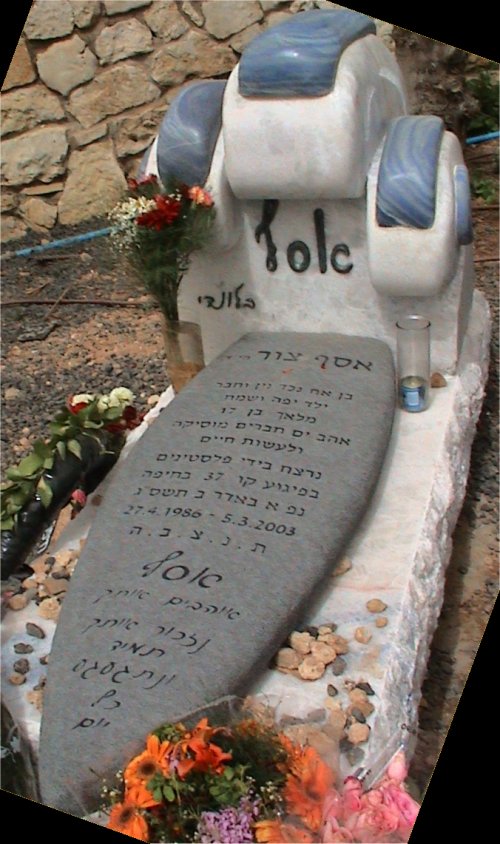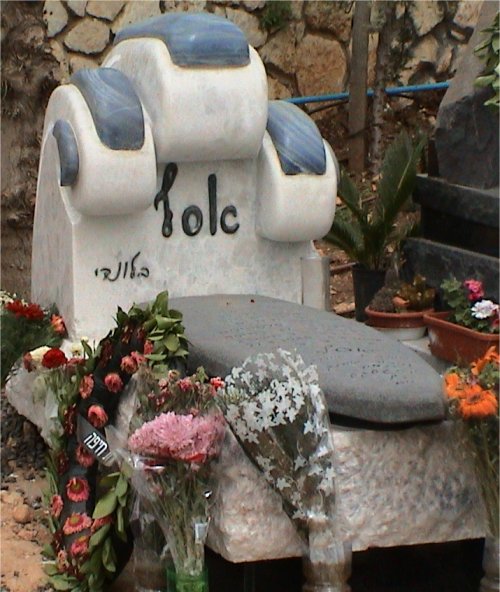 Design and drawing by Dorit Regev (architect and decorator), Stone work - Chen Winkler from Natanya